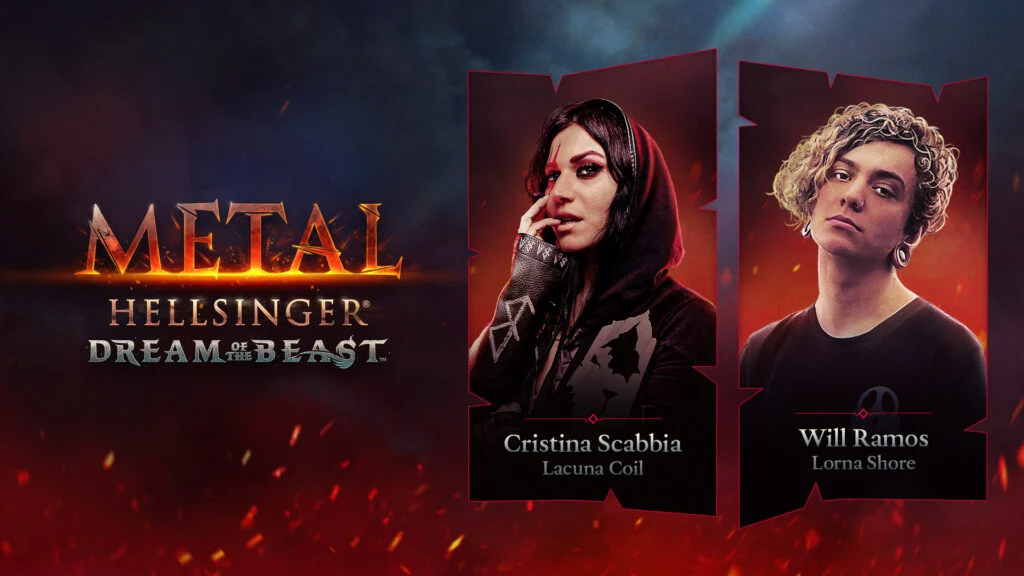 Funcom ha anunciado la primera expansión de Metal: Hellsinger.
Su título es Dream of the Beast e incluye nuevas canciones con Cristina Scabbia (Lacuna Coil) y Will Ramos (Lorna Shore).
También se sumará al espectacular FPS rítmico desarrollado por el estudio The Outsiders "trajes que modifican el juego y armas adicionales". Su lanzamiento está previsto para finales de este mismo mes, el 29 de marzo.
Además, una actualización que se publicará junto con el DLC añadirá una opción para seleccionar canciones, permitiéndote tocar cualquier tema en cualquiera de los escenarios.
La participación de Scabbia es especialmente interesante para los amantes del metal. Lacuna Coil se hizo bastante famosa a mediados de la década de 2000, e incluso ganó premios como el Metal Hammer Award 2016 al mejor grupo internacional y el Metal Hammer Golden Gods Award 2018 al mejor directo. A lo largo de su dilatada carrera, el grupo italiano ha vendido más de cinco millones de discos en todo el mundo.
Metal: Hellsinger está disponible en PlayStation 5, Xbox Series X/S, PlayStation 4, Xbox One y PC. es tu análisis decimos que "frenético y divertido, Metal: Hellsinger combina con mano firme la precisión de los juegos de ritmo y la brutalidad de los FPS modernos".